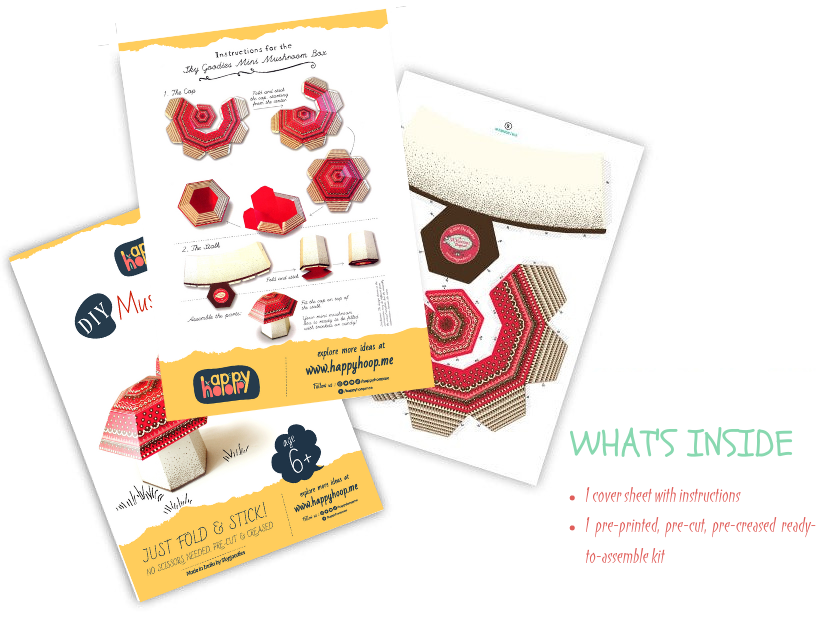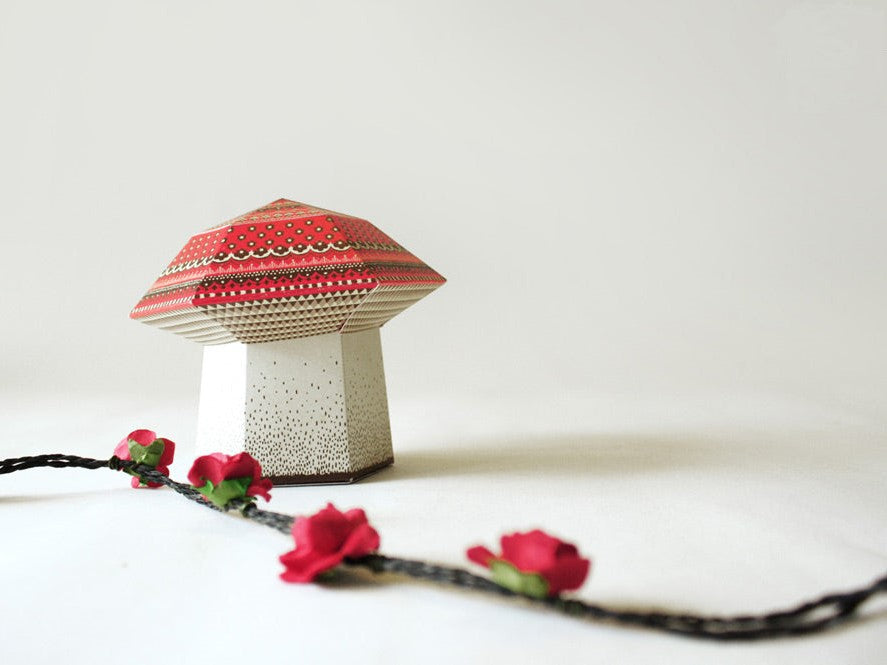 DIY KIT Mushroom Box | Gift Box
Dhs. 22.00
( / )
Unavailable
This piece will surely remind you of the rainy days with beautiful muddy smell all around. Create a mushroom shaped box to store small knick knacks or just an table top decoration. A fun activity for adults and kids alike. Comes with pre-cut and pre-creased sleeves for a perfect shape.
Final assembled size 
~ 9cm by 9cm by 8cm (H) OR
~ 3 3/4 inches by 3 3/4 inches by 3 inches (H)
INCLUDED:
- 1 pre-printed, pre-cut, pre-creased A4 size sheet, with the mushroom design.
- Cover sheet with instructions at the back
Please select all options.