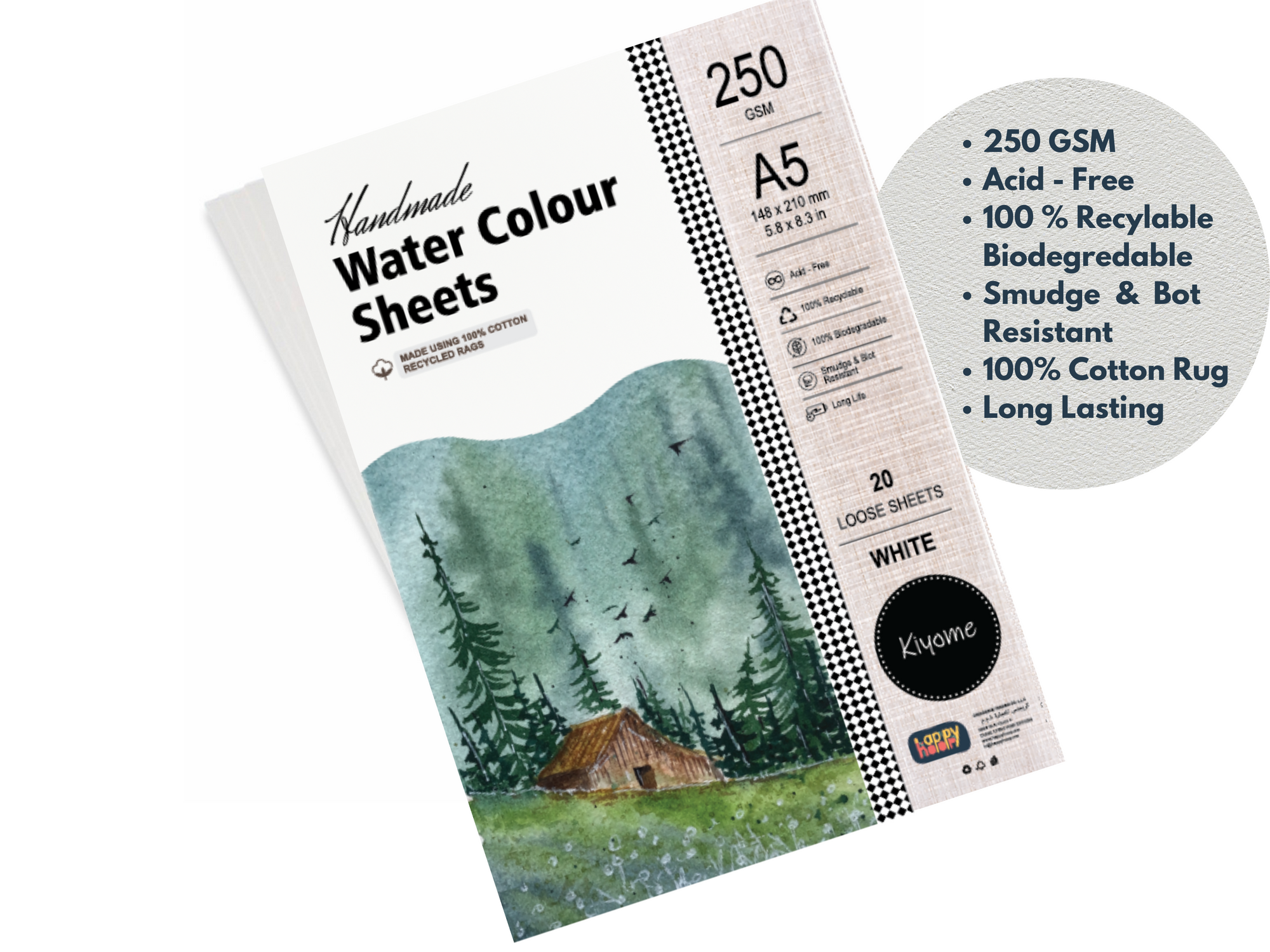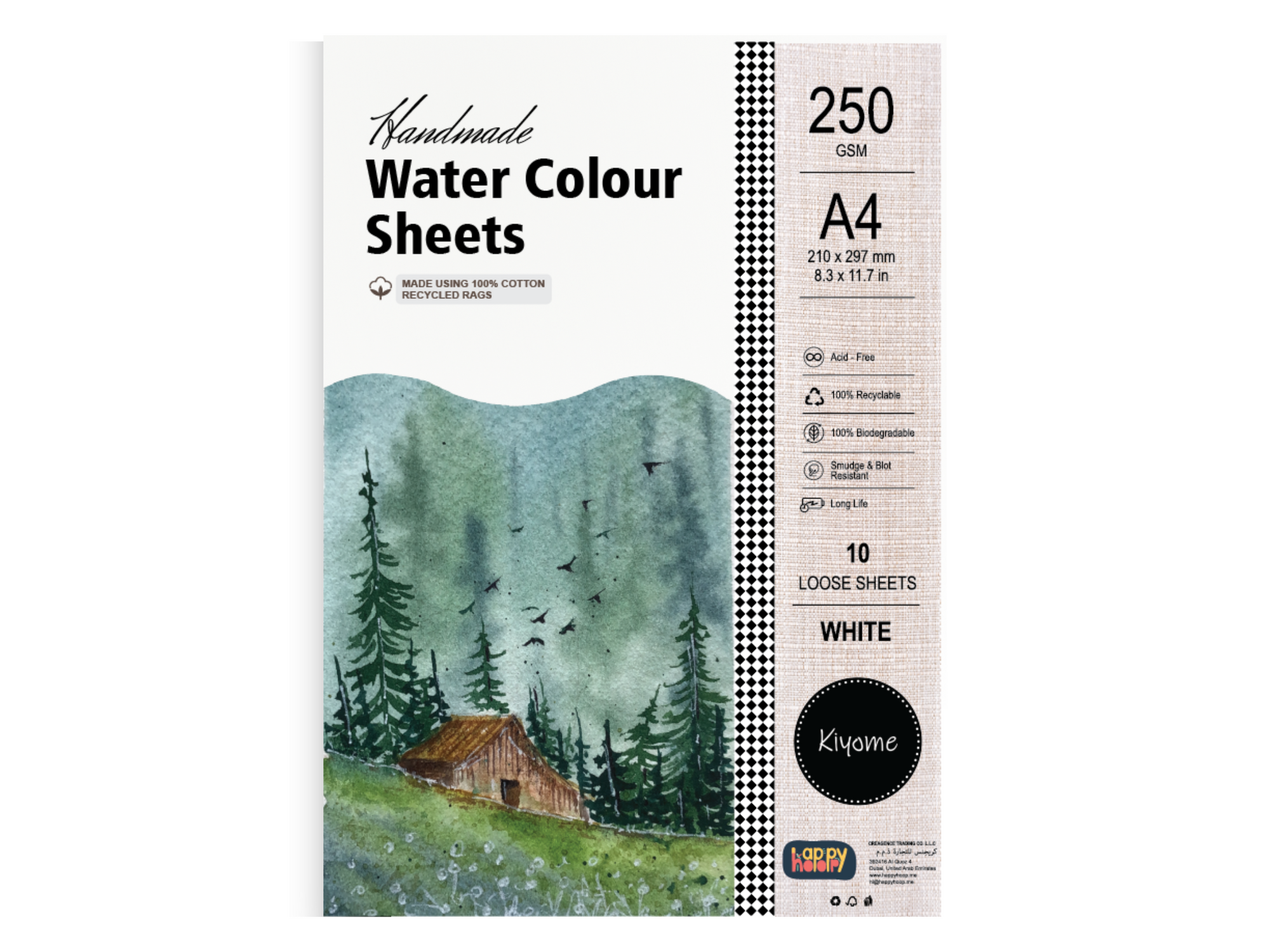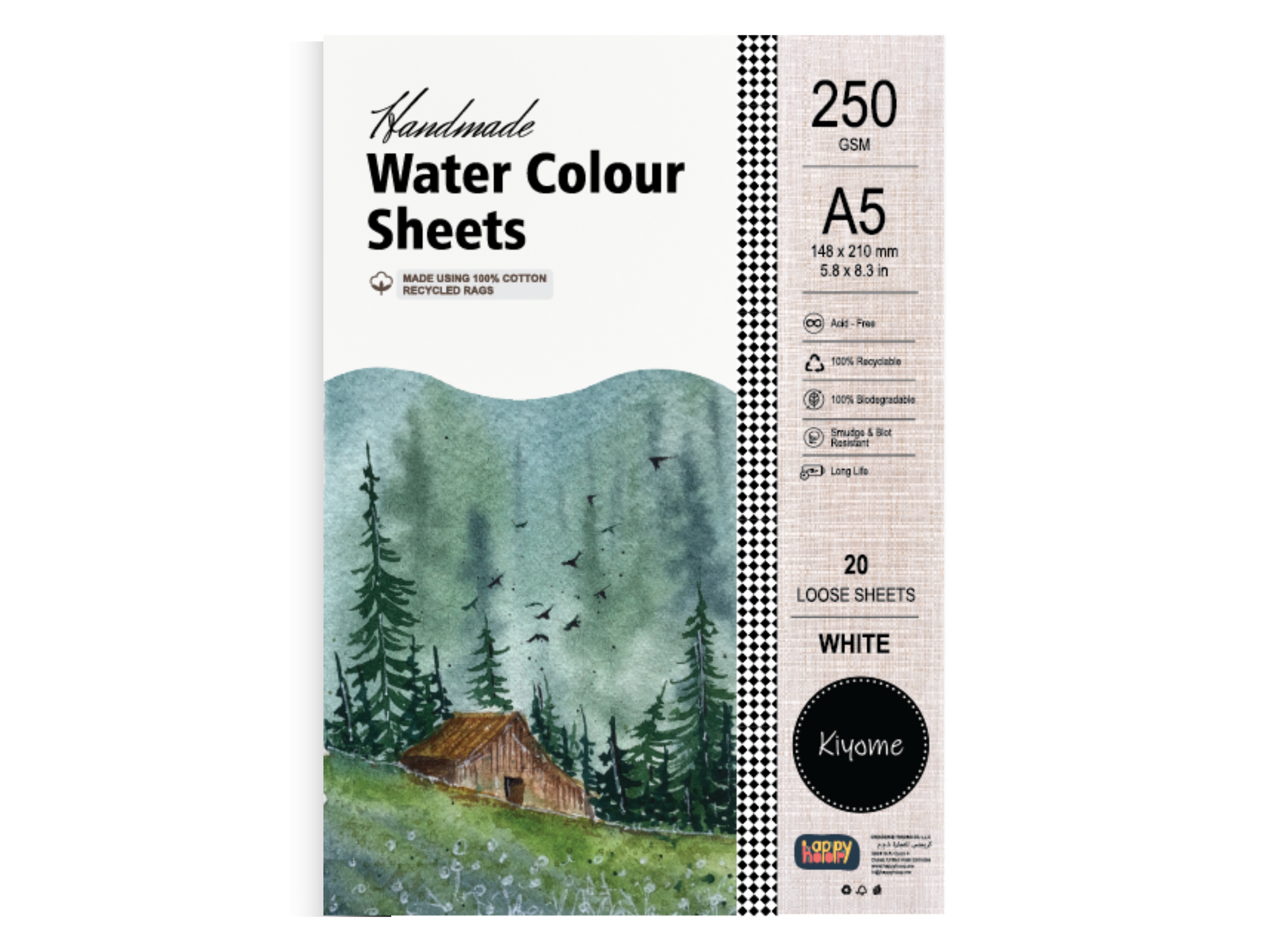 Kiyome Handmade Watercolour Loose Sheets | Cold Pressed | 250 GSM | A5 | 20 Sheets
Dhs. 42.00
( / )
Unavailable
The best things in life are crafted by hands. Like our premium KIYOME HANDMADE WATERCOLOUR PAPERS.
It is a durable, smudge and blot resistant, 100% cotton rag, naturally dried to be bright and crisp, with a distinct textured surface, tree-free, acid-free, recyclable, and biodegradable. Long-lasting paper with a unique texture to preserve your creations.
SIZE: A5 / 5.82 x 8.26 Inches | NO OF SHEETS: 20 | GSM: 250 
Please select all options.