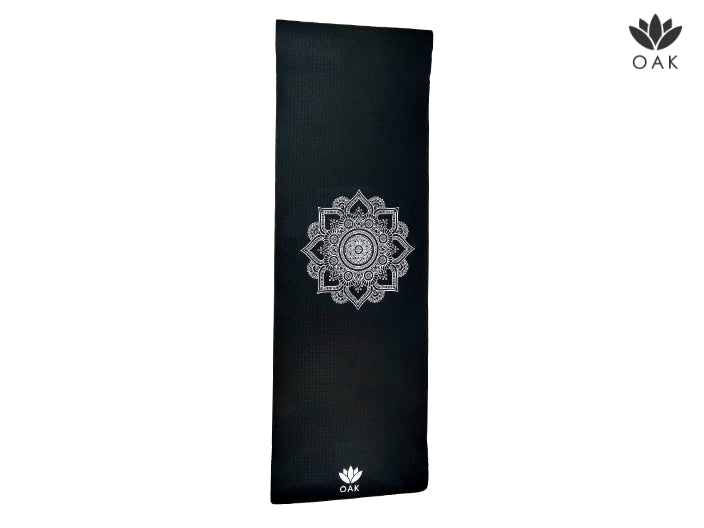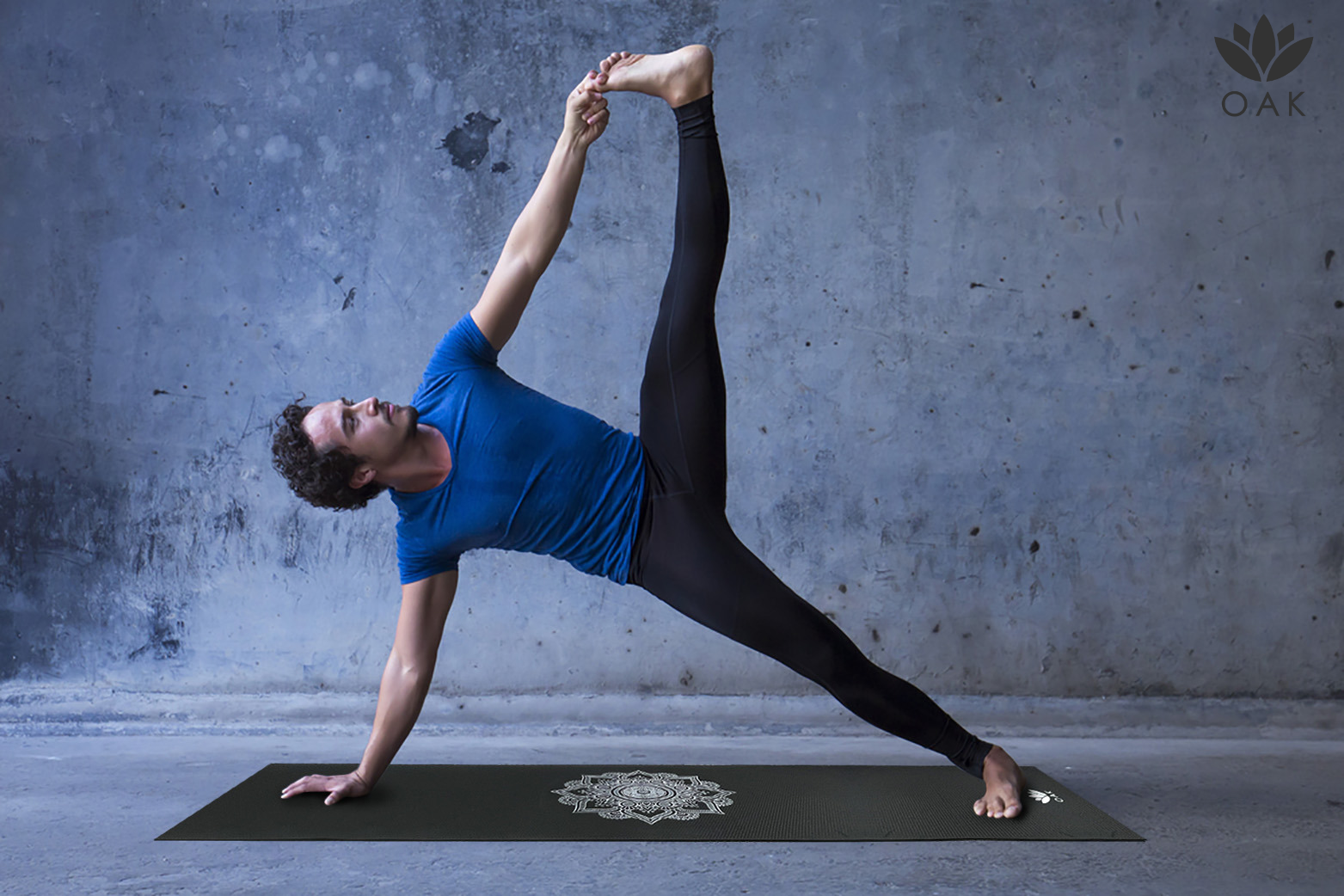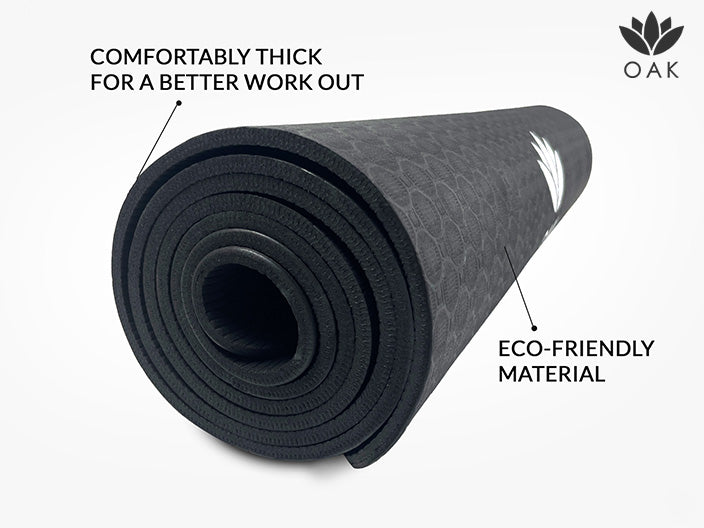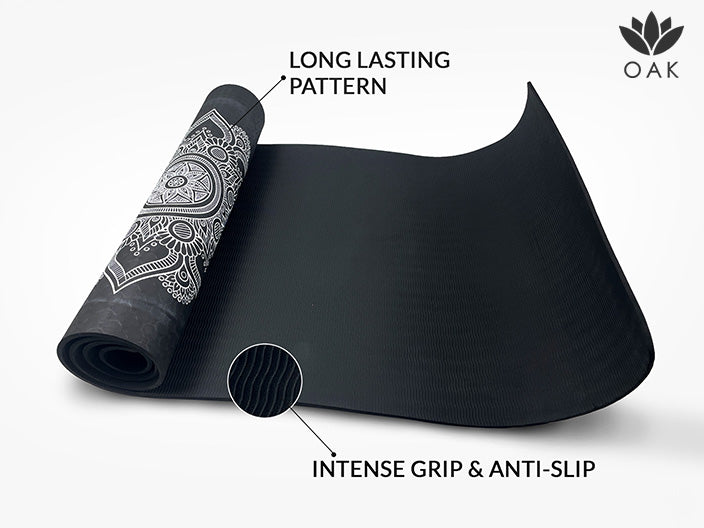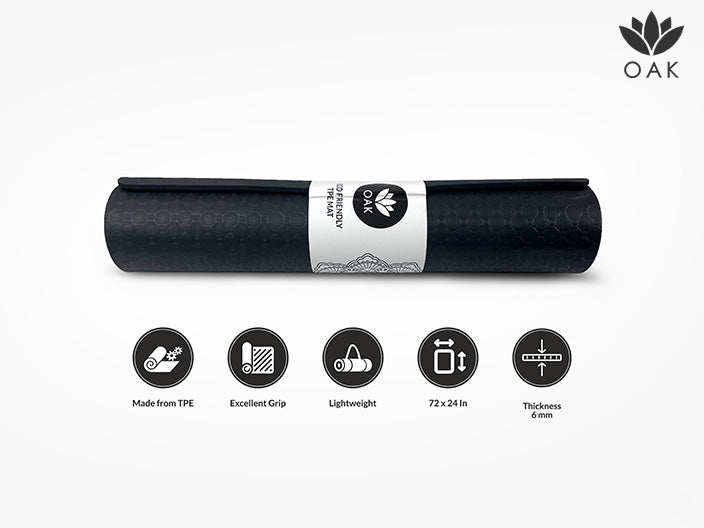 Oak Eco Friendly TPE Yoga Mat | Mandala Design | 72" x 24" | 6 mm | Non Slip | Octa Pattern | BLACK
Dhs. 80.00 Dhs. 160.00
( / )
Unavailable
Get the most out of your yoga practice with Oak Eco Friendly TPE Yoga Mat. This thick, non-slip mat is perfect for all levels of yoga and Pilates lovers, providing a safe and sturdy grip for maximized results. With its sweat-resistant and anti-slip design, you'll be able to use this mat in any environment - from the gym to outdoors or even at home!
Dimensions: 72"L x 24"W x 0.24"Th
Color: Black
Comfort and Cushioning: 6 mm thick yoga mat is composed of high-density, soft TPE material, providing excellent cushioning and shock absorption. It will protect your body from any discomfort and lessen the pressure on your joints, providing a sturdy and secure base for an unparalleled workout experience.
Premium Eco-friendly Material: Our mats are constructed from top-of-the-line eco-friendly materials, making them a bit more costly but worth the investment. TPE is the latest advancement in yoga mat technology and our mats are SGS certified with this material. They are non-slip, simple to clean, have no odor, and offer exceptional cushioning, in contrast to the cheaper, more traditional models. They are truly friendly to the environment and healthy.

Non-Slip and Excellent Traction: This yoga mat offers superior traction and grip due to its exceptional non-slip surface on both sides with a higher density than the traditional yoga mat. It is ideal for practicing many types of yoga and it provides excellent stability on wood, tile, and cement floors. Additionally, it is moisture resistant, and latex-free.
CARE INSTRUCTION: The sealed surface of the mat safeguards it from dirt and moisture, making it effortless to wash with soap and water after use. It is essential to take care of the yoga mat, so make sure to avoid overexposure to direct sunlight.
Please select all options.