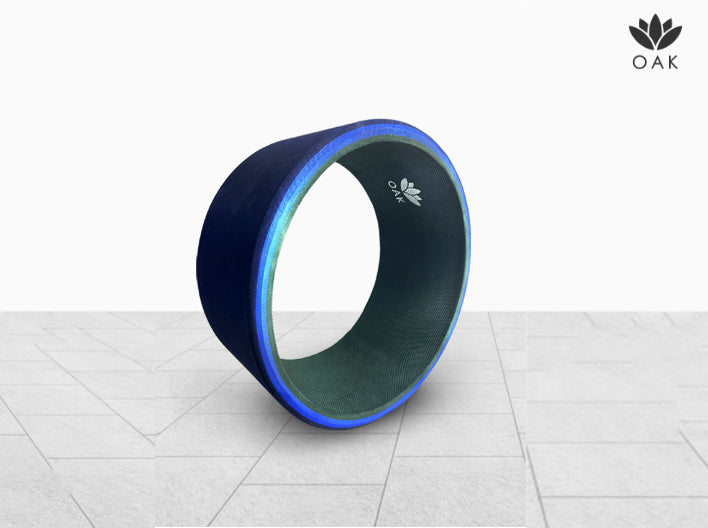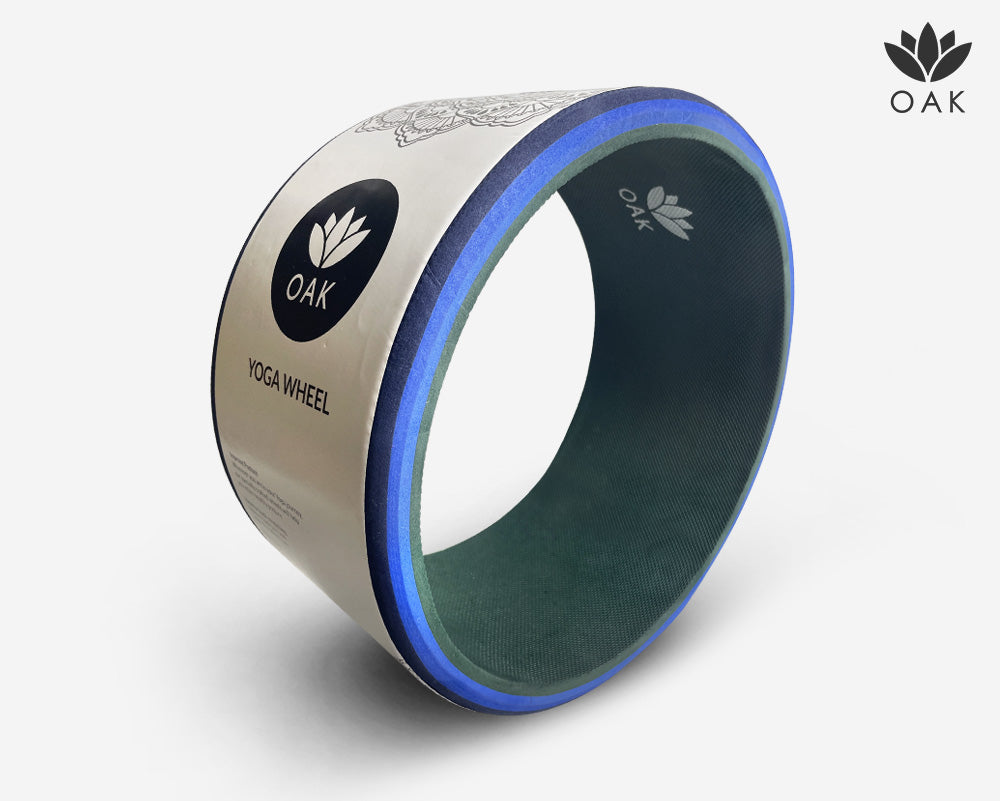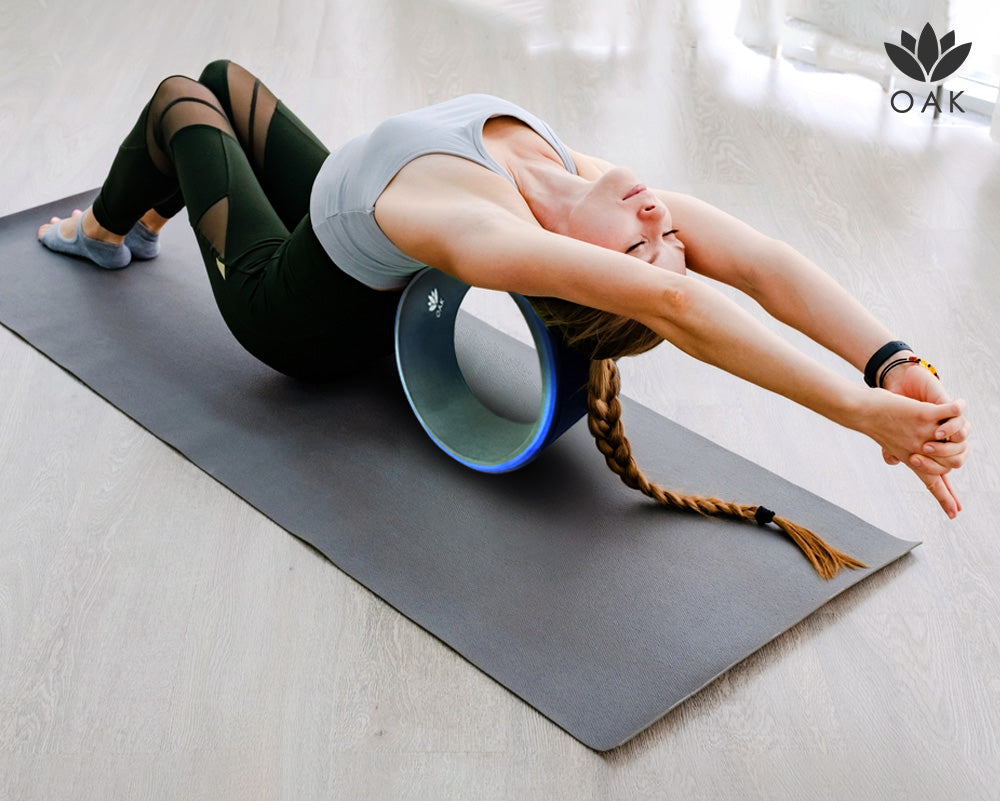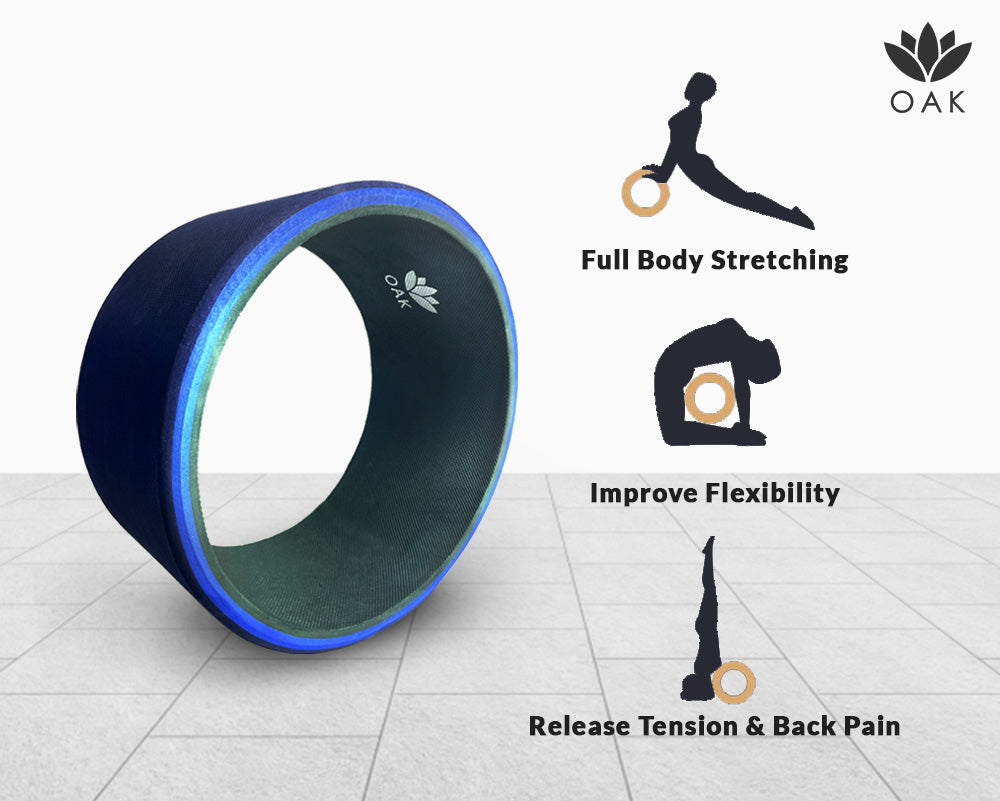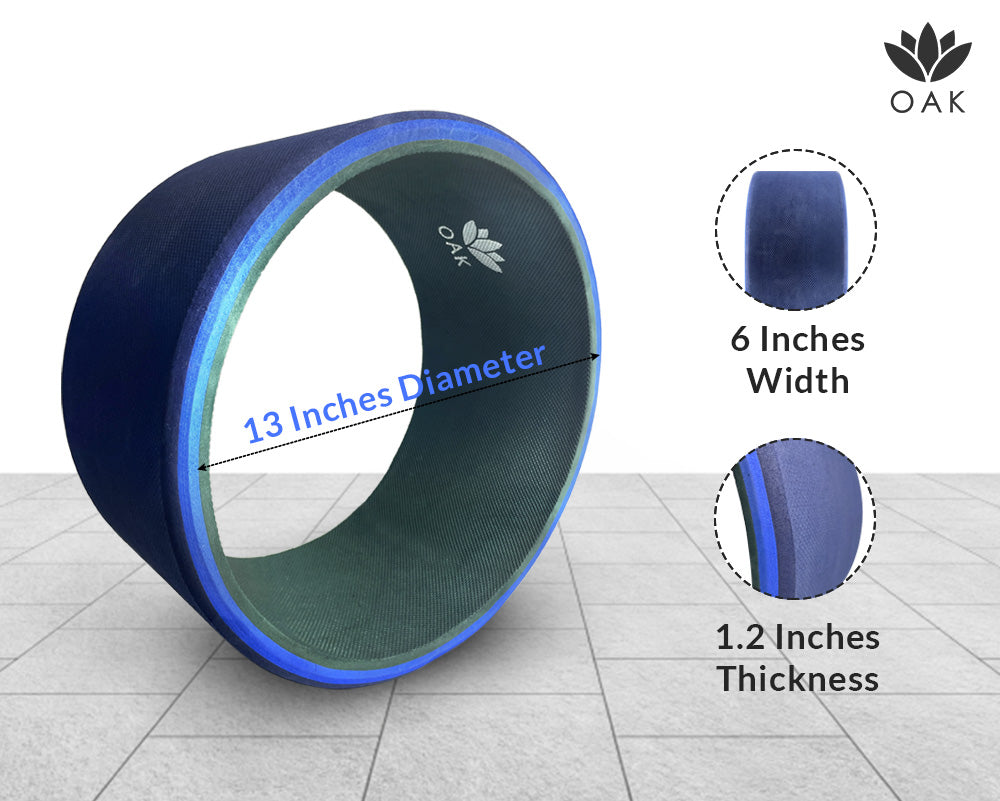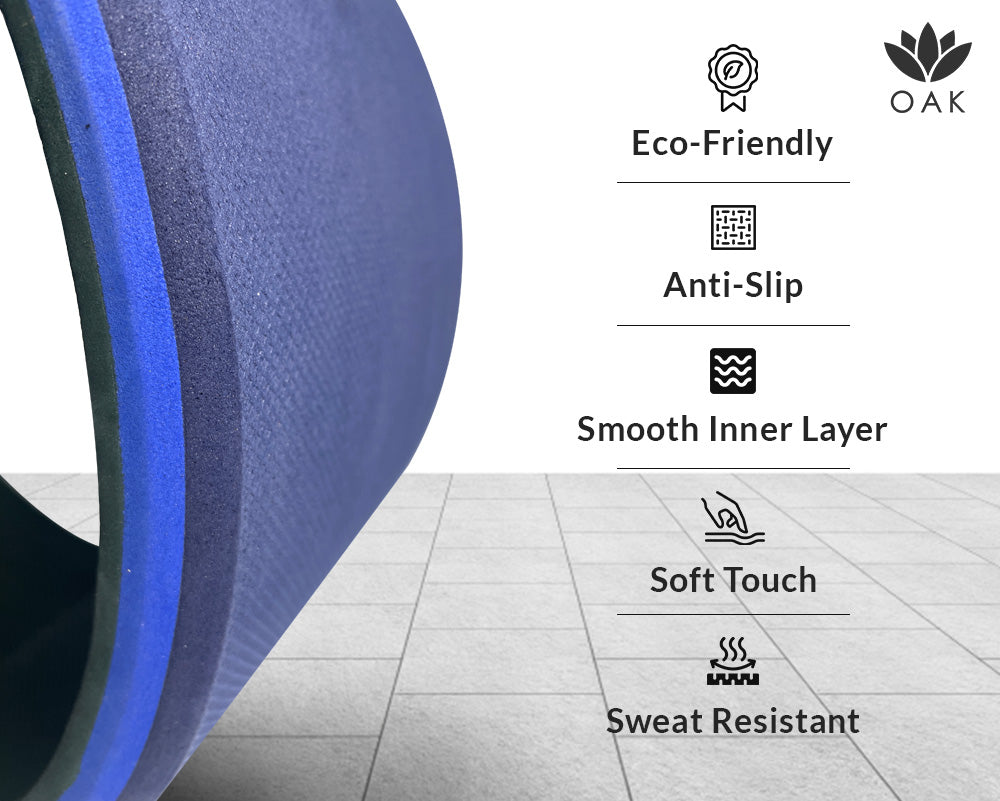 OAK Yoga Wheel | Strength, Flexibility, Yoga Poses And Balance | High Quality | 13 Inches Diameter | Blue Colour
Dhs. 166.00
( / )
Unavailable
The OAK Yoga Wheel is an excellent addition to any yoga practice. It adds an extra layer of support to help newcomers learn poses safely and provides a good way to deepen stretches to increase flexibility. It is especially helpful for those just starting out, providing aid in balancing poses, backbends, and headstands. Moreover, experienced yogis can use it to challenge their balance, as well as to creatively elevate their practice. Furthermore, just lying across it is also a great way to massage the spine and open up the chest.
PERFECT FOR STRETCHING AND FLEXIBILITY: This yoga wheel is well-suited for stretching and increasing flexibility. It allows you to safely do backbends and other difficult stretches that will help relax your back, hips, chest, and shoulders. You'll be able to feel the tension in your body disappear in no time!
GUARD YOUR SPINE AND ALLEVIATE STRAIN : This is specifically designed to guard the spine and allow individuals to easily reduce muscle tension in the toughest regions of the body. This will noticeably enhance performance and uplift confidence.
EXTREME COMFORT : Optimum relaxation is assured through the thickest padding available, providing a soft feel to your back while on the move. With its 5 mm cushioned support, it is comprised of the best quality EVA foam.
SWEAT-RESISTANT & ECO-FRIENDLY: Designed to be moisture-free and capable of withstanding sweat, this product is made from materials that are environmentally friendly, thus conforming to the principles of yoga.
AESTHETICS AND PERFORMANCE IN ONE: This yoga wheel has an aesthetically pleasing look as well as being highly functional. It is suitable for a variety of yoga enthusiasts, from beginners to experts, and can help them achieve more advanced poses, increase their balance, and enhance their strength. It is an excellent tool for anyone on their yoga journey, regardless of their current level.
Yoga wheels are an essential accessory and used by Yoga gurus world over. Use our yoga wheels for :
Increasing flexibility
Increasing core strength
Improve balance
All Oak products are made from responsibly sourced materials. 
TECH SPECIFICATIONS
Diameter                             13 Inch
Width                                   8 Inch
Thickness                            1.3 Inch
Please select all options.